Along with all the sustainable travel you do whilst on campus, there are also other ways you can zip around.
This story highlights two of these along with links to ticketing offers.
Cycle Hire:
Home - West Midlands Cycle Hire (wmcyclehire.co.uk)
The bikes are simple to use and perfect for enjoying an easy ride.
Comfort first:

our cushioned saddles are easy to adjust to your preferred height
Pedal power:

3 gears to tackle any hill
Keep it clean:

mud and chain guards to protect your clothes
Light the night:

laser lights for your added safety
Put it away:

handy storage at the front for your essentials
Electric bikes will be available later in the year.
DRT:
Are now also offering Ride Passes. Offered as either a 12 (£25) or 30 (£50) Ride Pass bundle, which entitle you to take individual journeys to any destination within the WM On Demand operational zone.
For frequent riders these offer a saving on individual journeys, especially if you are frequently making longer trips.
For more information click here.
There's also a great video here.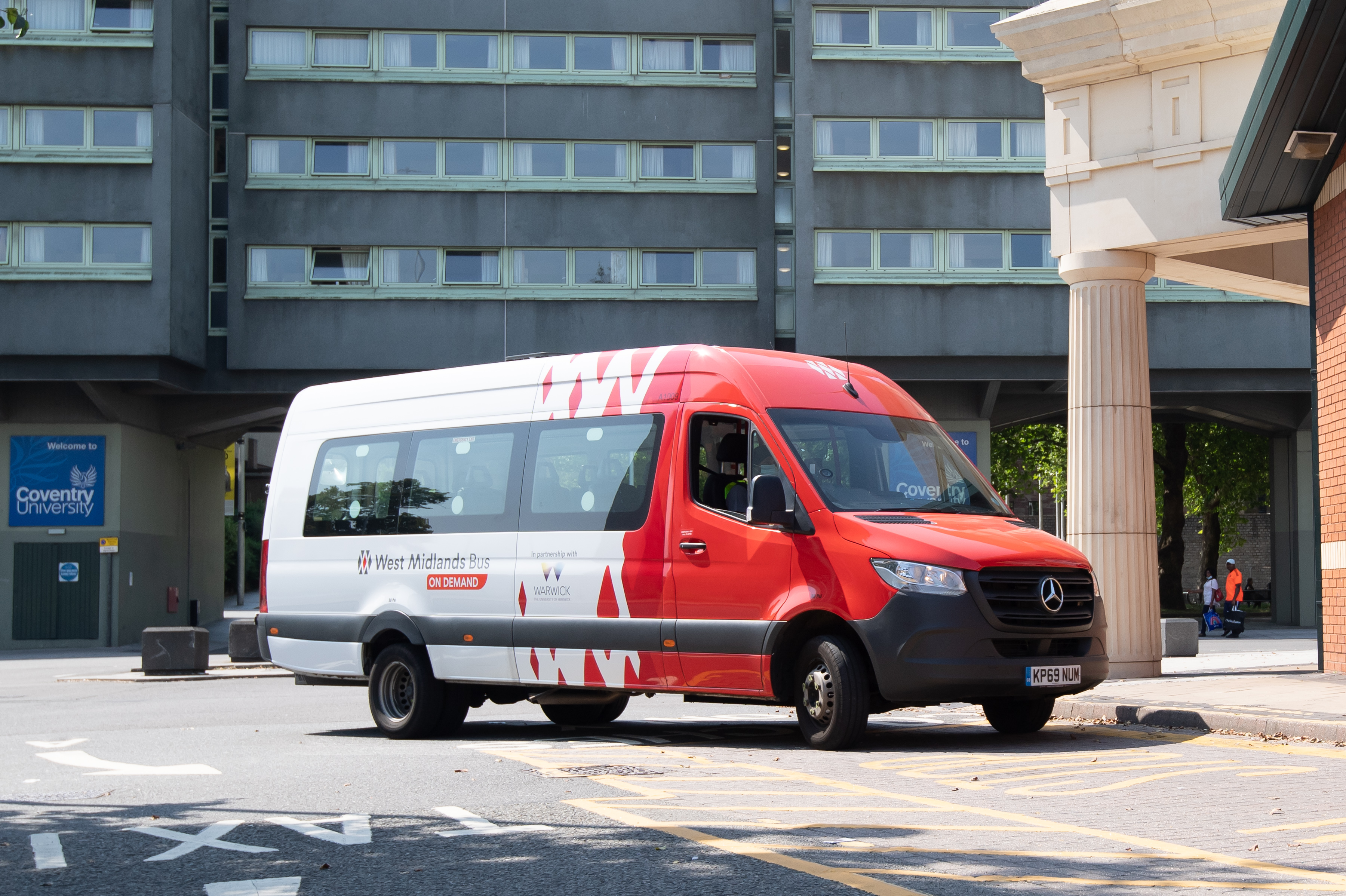 Don't miss out on BetterPoints too:
Use e-Scooter, Car Club or WM On-Demand Bus for the first time and get 150 BetterPoints(don't forget to choose your mode from the play menu!)
Earn an additional 1 BetterPoint every 0.5 miles for Bus, Train, e-Scooter, Car Club, WM On-Demand Bus (max of 200 BetterPoints per week)
1,000BetterPoints bonus for using e-Scooters, Car Club or WM On-Demand Bus at least 10 times on journeys over 5 miles (don't forget to choose your mode from the play menu! The system counts a max of 3 journeys per day)